The purpose of all services offered at Untethered, LLC is to increase Mindfulness, Balance, Self-Awareness,
and Peace in the areas of Mind, Body, Spirit, and Soul.
Here are our Mind Services: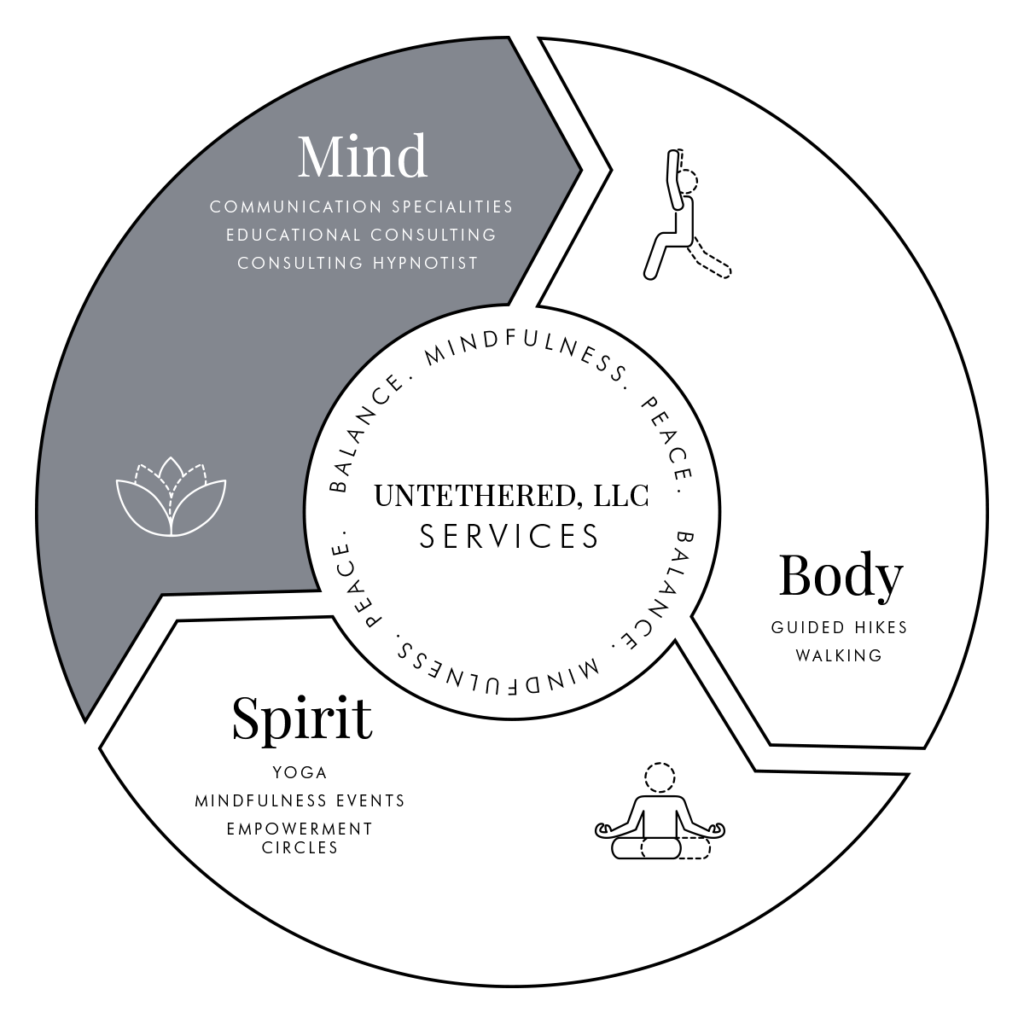 Communication Specialties

Public Speaking & Presentations
Are you fearful of speaking in front of others? This Coaching service will dramatically improve your confidence and bring out your best speaking self. The reluctant speaker will reach their desired goals. Improve your body language, increase self-awareness and effectively develop the message you want to deliver.

Corporate Building & Community
Valuing your employees contributes to the success of your company. Untethered facilitates an experiential process wherein management and employees make necessary shifts that create a healthy balance within the culture of your company.
These positive shifts and changes will impact effective communication, production, and overall prosperity. Interpersonal and Intrapersonal relationships will improve. With the use of Mind, Body, Spirit approaches your company's vision and mission can be made visible.

If you are an adult struggling with learning disabilities and you need help studying this service is for you. If you have a child who has anger management issues in school this service will facilitate a positive change. If you are a college student who is unsure of what to major in, this service is for you. If you are a student having difficulties with navigating through school this service is for you.

Hypnosis —
Your Word is Your Wand: Use Your Words to Create The Life You Want
What you think affects what you say and how you say it.
In this workshop, we will explore how your communication style impacts your self-image, your relationships and your progress in life. Learning to truly relax is the keys to progress.