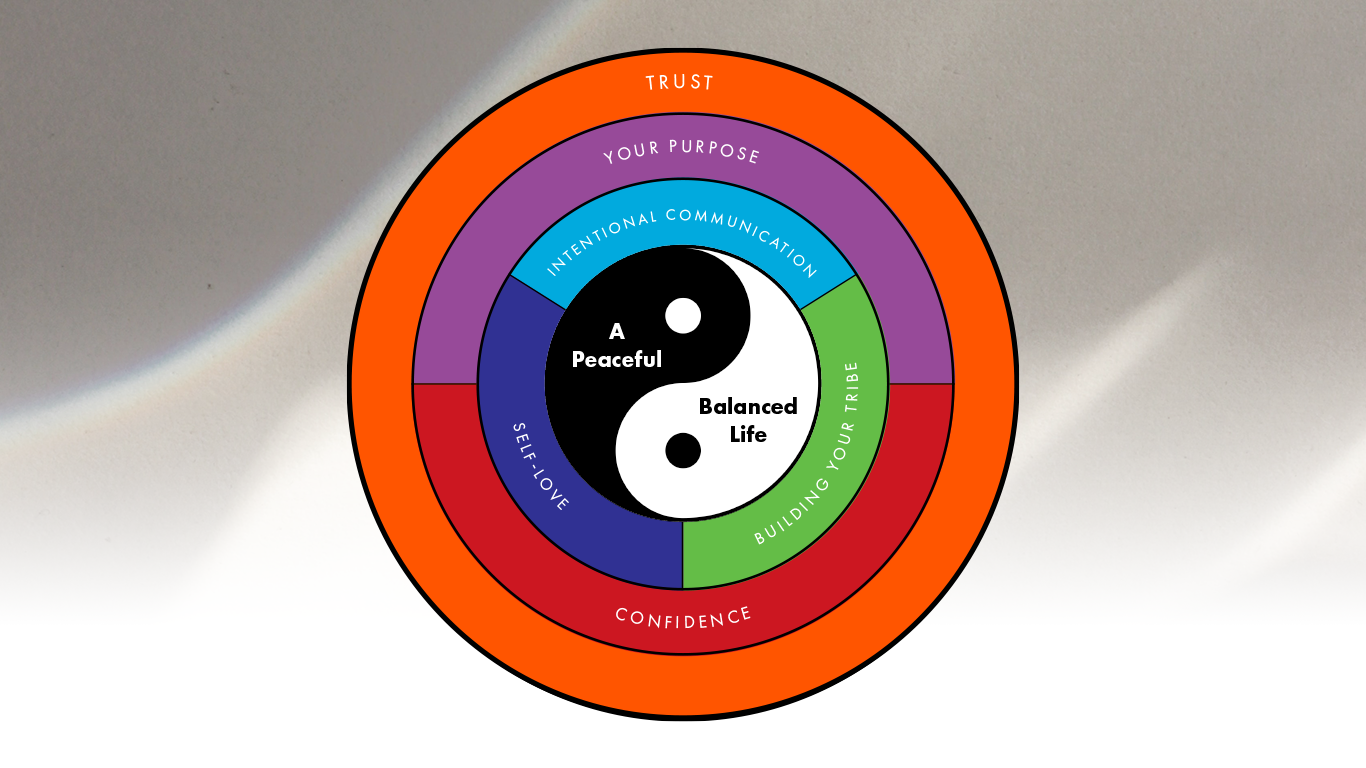 Live A Joyous, Peaceful Life
Trust
Trust is your intuition, your inner voice, your gut feeling. It is your GPS that guides and navigates you through your life. Trust that the universe bends to support you in your higher endeavors.
Your Purpose
No one can tell you what you were designed to do, but you. You are the only one that knows your mission and your purpose in life. What were your dreams for yourself when you were a young child? What are your assets, gifts, talents and natural skills? What makes you smile? What brings you joy? The answer to these basic questions is your mission.
Confidence
No one's opinion about you counts more than yours. Simply believe in your capacity to live your life as best you can and keep making your best better.
Intentional Communication
Human beings are always communicating. The question at hand is twofold–the what and the why of your communication. What are you communicating and what is the intention behind what you are communicating? Be specific and clear about the intent of what you communicate in every situation and the outcomes will align with the purpose of your life.
Self-Love
How you realistically view yourself is the key to living a meaningful, conscious life. Self-Love is unconditional and radical self-acceptance. Your capacity to embrace your strengths, your shadow side, and blind spots develops an impenetrable self-esteem wherein Peace resides.
Building Your Tribe
Who Loves you? Who supports your goals and dreams? Who is your cast of Cheeleadrers and Truth Tellers? There will be a few that will walk with you when you need it the most. Find Your Tribe.
Living A Peaceful & Balanced Life
Peace is a mindset that is incessantly practiced. Peace is a choice. Peace requires that you accept what you cannot change and focus on that which you can change. Living from a Peaceful perspective gives way to living a balanced life. Practicing peace within your self and extending peace to others expands world Peace.